Viper Boxing Shoes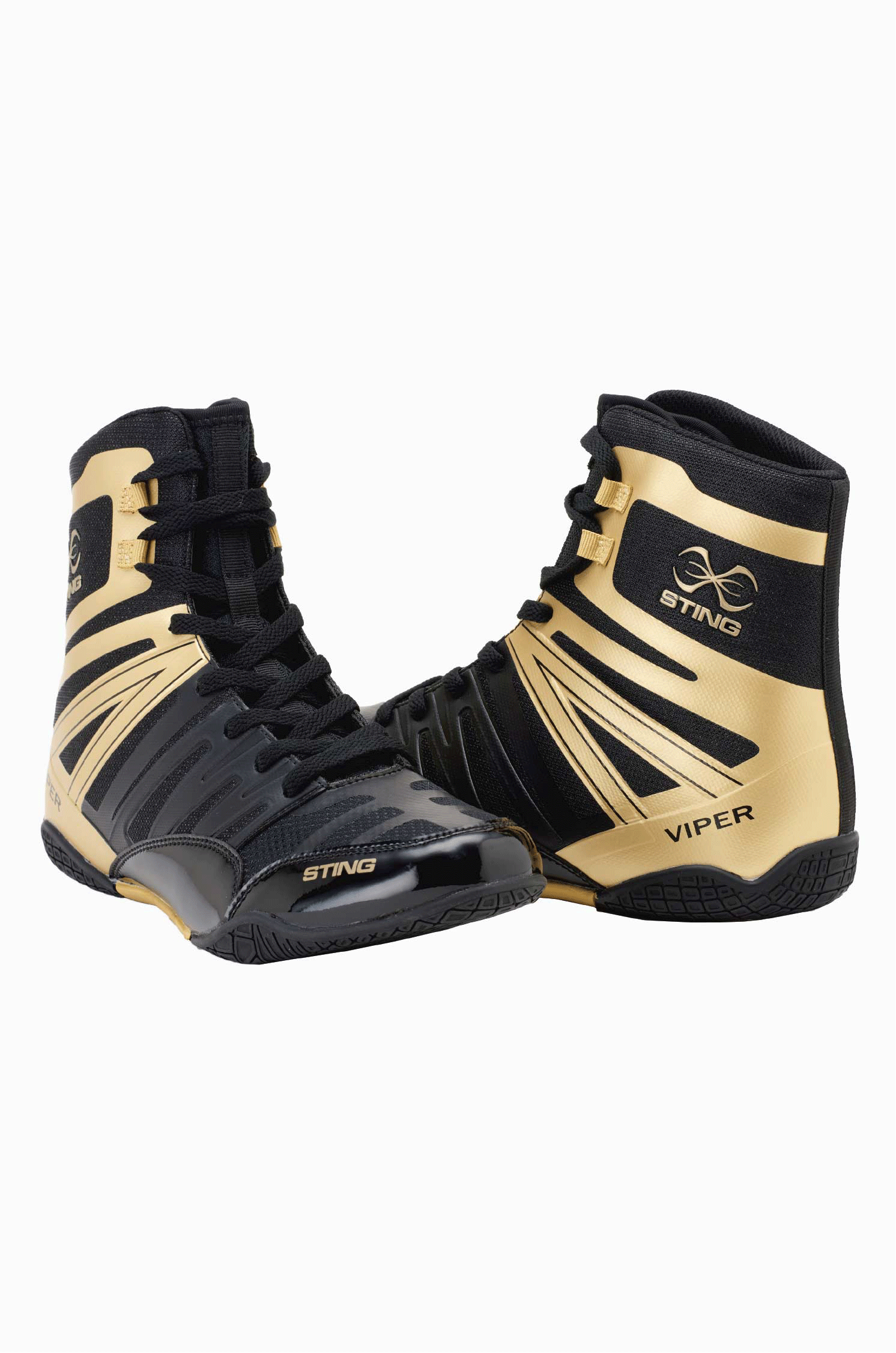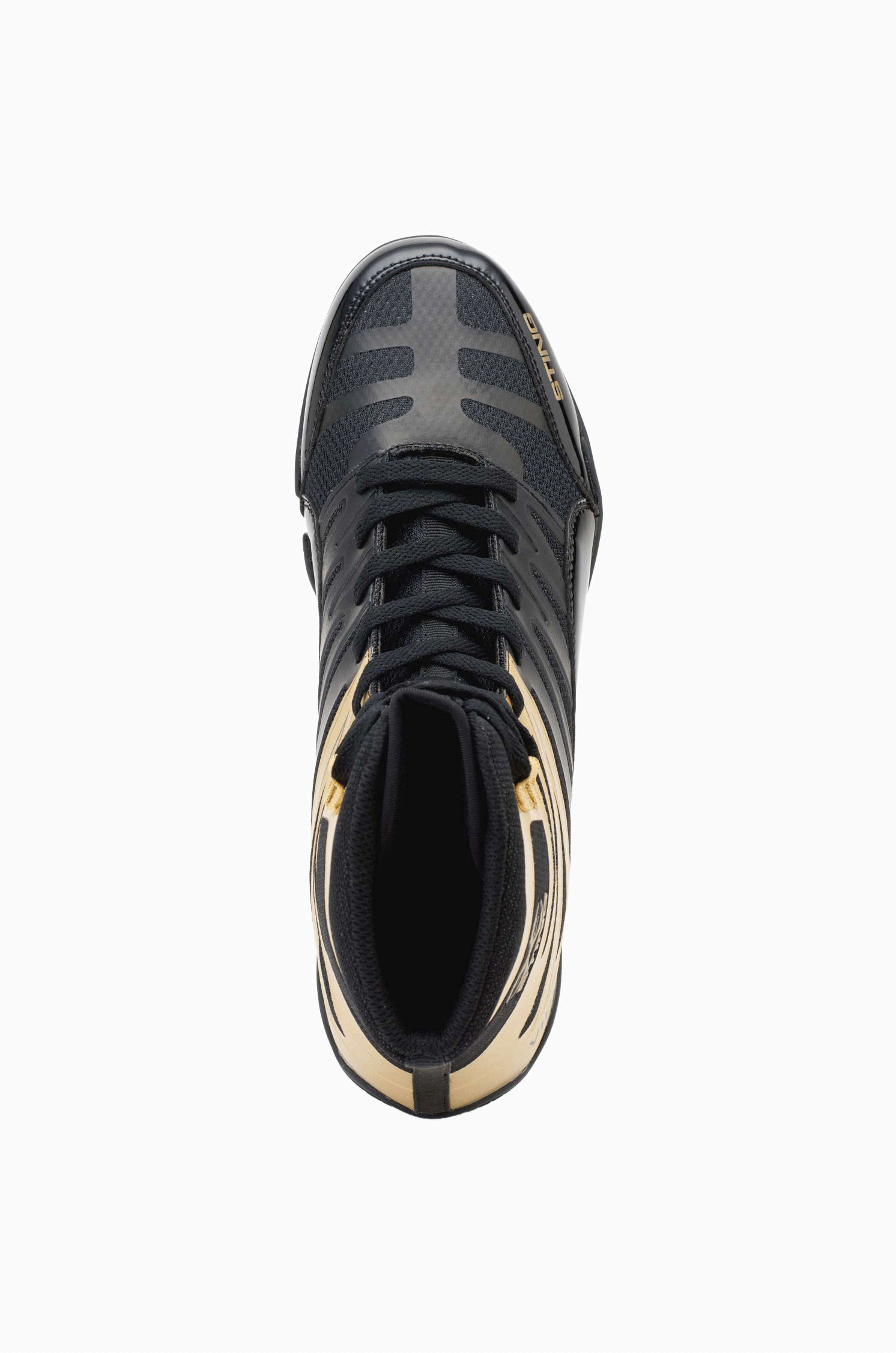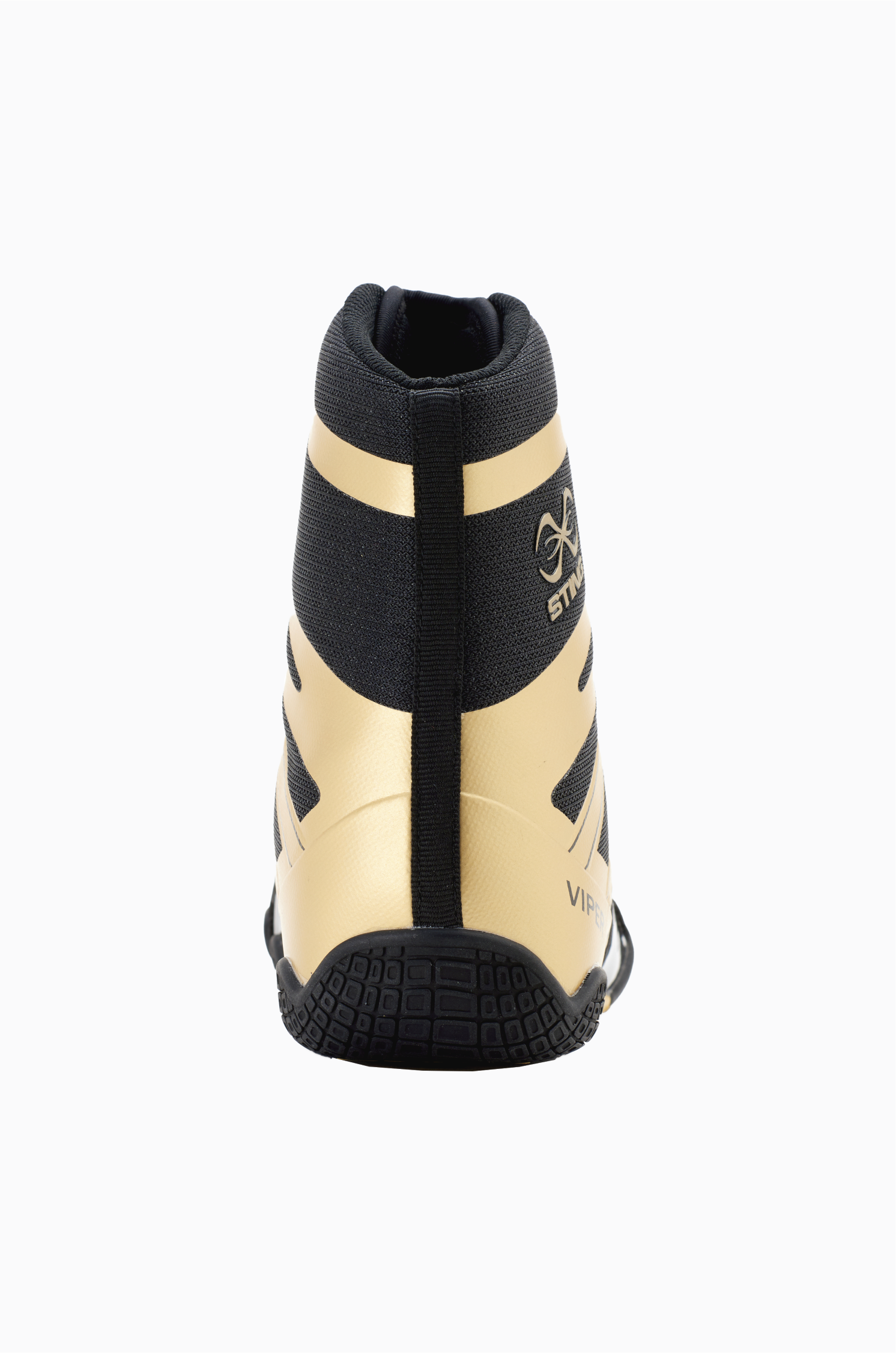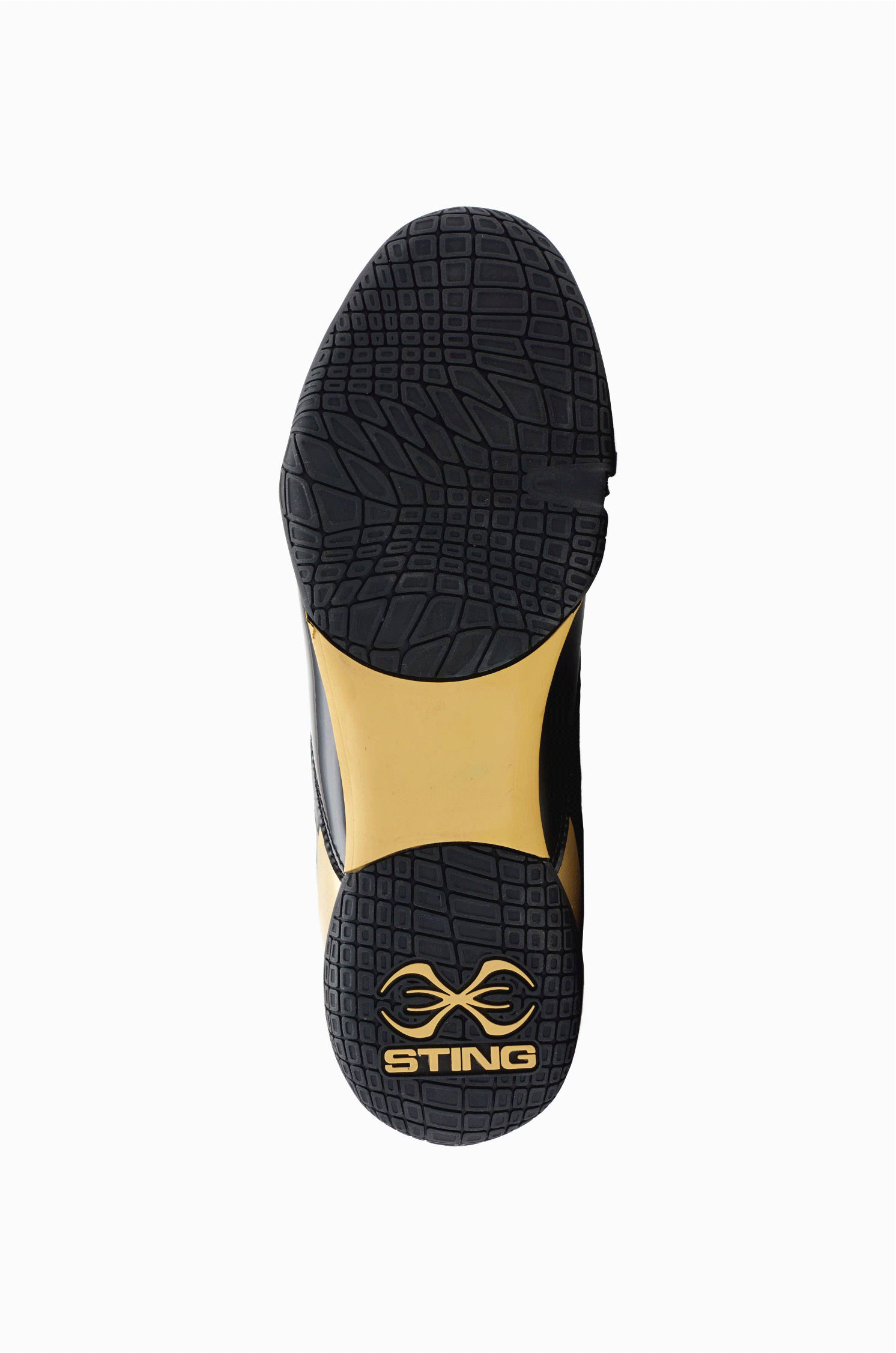 Viper Boxing Shoes

The Viper Boxing Shoe is designed to enhance the natural movement needed to compete at the highest level in the ring. The lightweight reinforced upper combined with the one-piece midsole/outsole construction maximizes agility and aids in maneuverability around the ring.
The upper is constructed from lightweight synthetic mesh for breathability with medial and lateral welded thermoplastic overlays to provide the ultimate in support.
The heel counter provides great stability with extended fabric overlays connecting to the lacing system to allow the foot to be snitched down to the footbed.
The one-piece outsole/midsole is designed to mimic the natural motion of the foot, it allows the weight transfer from heel to toe and back with a minimal amount of effort. The internal midsole has a 4mm heel-to-toe fall and is wrapped in the external outsole. The outsole wraps up onto the upper in the key areas around the heel and around the front of the shoe to enhance durability. Great grip on all surfaces, especially canvas, is provided by the unique outsole pattern. The shoe also allows the right amount of torsional rigidity provided by the visible solid rubber arch support.
Internally a super soft innersole has been used to give maximum comfort and provide additional support to the foot.
The overall combination of these distinct features combined with ¾ cut upper provides a lightweight shoe with the ideal amount of support for all levels of boxing.
Free shipping over $125.
Orders under $125 is $9.95 (excluding bulky & heavy items). Bundle Offers may quality for Free Shipping
Ships in 1-2 business days, delivery in 3-9 business days for metro areas. Regional delivery, excluding heavy items, can take 7 business days.

For heavy & bulky shipping rates, you can find the pricing here.
We offer a 14-day return period on all products excluding face masks. To be eligible for a refund, all products must be returned with original packaging and no tags removed.